Memecoins are Rallying – New Projects Not to Miss Set to Make Huge Gains
Meme coins such as Dogecoin, Shiba Inu and others have enjoyed huge popularity, hype and attention in the last 18 months amid stories of people turning small investments into mega gains and the huge popularity of meme culture.
Although meme coins have enjoyed a bit of a resurgence in the last month – and will continue to get attention because of their outrageous names and potential for huge returns – serious investors often want more than just the speculative return they can offer.
In this guide we go through some of the best alternative projects that could make huge gains.
Meme Coins Price
Unlike other cryptocurrency projects that are more easily identifiable within set class parameters (currencies, privacy, DeFi, GameFi etc), meme coins are an unofficial class with several recurring features.
They usually include humorous or controversial naming and branding, community-driven growth through social media, extreme price-action and tiny prices per unit.
As an example, Dogecoin is priced at $0.066 at the time of writing, down massively from an all-time high of $0.71. The high price came from a coordinated social media campaign from tens of thousands of grassroots holders as well as Elon Musk, who continually pushed and promoted the coin on his own social media channels.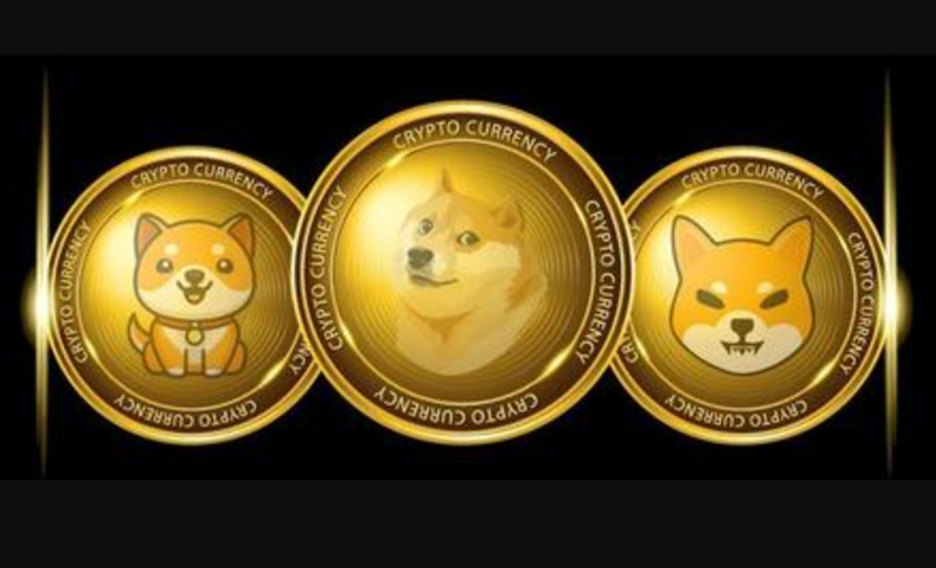 The price surged in the build-up to Musk's appearance on Saturday Night Live, with investors convinced he would shill the coin on one of America's favorite TV shows – he did but the price crashed and has struggled to recover since.
Although 'Dogecoin to $1' has become a meme and calling in its own right, many analysts are loath to predict DOGE reaching those heights, given the massive competition and other smaller coins offering greater potential returns – thousands of 'DOGE killers' are now on the market and only exist to try and flip the coin in price.
Reaching $1 would represent 'only' a 16x price increase for DOGE and meme coin investors are usually searching for 100x gems.
Meme Coin Alternatives
This section looks at three new cryptocurrency projects that offer meme coin potential for returns as well as much more utility and value for holders.
1.   Tamadoge
Tamadoge (TAMA) proudly calls itself a meme coin but it is much more. The Tamaverse not only offers the potential for big returns, but it also has an exciting play-to-earn game that incorporates NFT ownership.
Holders of TAMA – which is currently enjoying a very successful presale – will be able to mint NFT Pets in the style of 90s craze Tamagotchi. Holders can look after, feed and grow their pets, eventually battling them against other players to move up a leaderboard and earn rewards.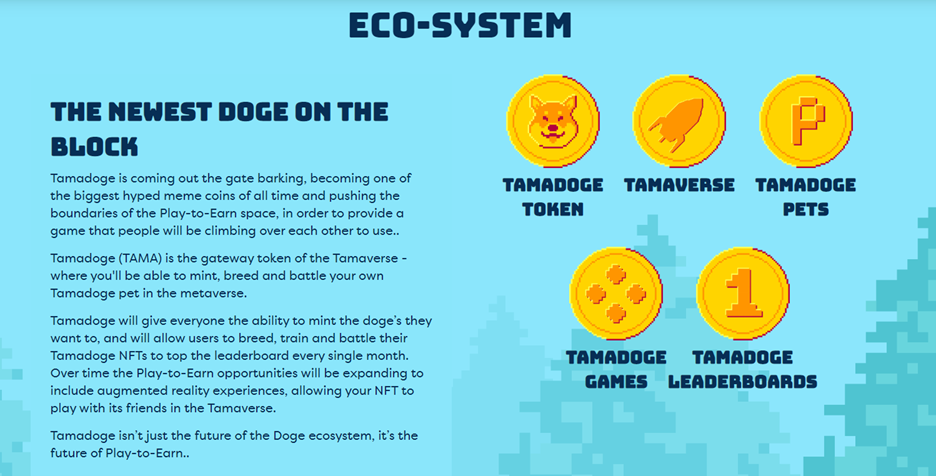 The Pets will eventually be fully 3D before later becoming augmented reality (AR) – meaning holders can take them out into the real world and hunt for tokens and more.
The TAMA presale has already raised close to $7 million and boasts 10,000 holders and is currently in the fifth tranche of its token release. During its first phase 1 USDT would net 100 TAMA but that figure is now 50 TAMA with half of the presale tokens sold
After the presale ends, TAMA will be listed on centralized exchange LBank and decentralized exchange Uniswap. The listings will likely see a huge increase in volume and a price surge – TAMA is possibly the next cryptocurrency to explode in 2022.
Potential investors should join the Tamadoge Telegram group to keep up to date with all the latest news on the project.
2.   Battle Infinity
Another exciting platform that offers investors the chance for huge meme coin-like returns is Battle Infinity. The gaming platform's native token IBAT was listed on Uniswap last week and saw the price surge more than 400% – with an LBank listing coming in September analysts are predicting another dramatic increase.
Battle Infinity offers an ecosystem with six strands, from a fantasy sports game to NFT ownership and chance to buy metaverse land. The IBAT Premier League is one of the key features of the platform – it is a fantasy sports game that will first feature cricket but then move into other sports as the platform expands.
IBAT can also be staked and swapped and holders can also buy virtual plots of land in the Battle Arena – a 3D metaverse world.
IBAT is potentially one of the best cryptos to buy during the crash given its recent good performance and expected performance in the coming weeks – it didn't drop during Bitcoin's over 10% selloff in late August.
Those interested in investing should join the Battle Infinity's Battle Infinity Telegram for the latest information.
3.   Lucky Block
Our final meme coin alternative is Lucky Block (LBLOCK), a competition that was built to promote fairness and transparency in the sometimes murky world of online betting and gaming.
Lucky Block holds weekly competitions where a main prize of $50,000 can be won, as well as other rewards such as NFTs and earning native token LBLOCK.
The V1 token launched earlier this year to huge fanfare and gains on decentralized exchanges – and now the V2 token is set for launch on centralized exchanges very soon. Gate.io, the fifth-largest CEX in crypto – will list LBLOCK V2 from September 1 and analysts are expecting the price to rocket on the back of the launch.
It is currently trading at just $0.002 making it onto our list of most profitable cryptos.
How to Buy Tamadoge (TAMA)
This guide will go through how potential investors can buy Tamadoge (TAMA) token during its presale, our top alternative to traditional meme coins.
Step 1: Download a Crypto Wallet
Investors must first set up a crypto wallet to buy Tamadoge. Many of the best wallets are extremely user-friendly and free to set up; MetaMask is a perfect example.
If using a smartphone or tablet download the MetaMask app, or if using a desktop then add the browser extension from the website.
 Step 2: Purchase USDT or ETH
 If you have MetaMask or an alternative wallet already set up, TAMA can be purchased directly on the website by swapping ETH or USDT tokens.
If you have not already purchased any assets, head to a preferred crypto exchange, buy ETH or USDT and transfer the tokens to MetaMask.
Alternatively, you can also buy on MetaMask using a debit/credit card via Transak.
Step 3: Link MetaMask to Tamadoge Presale Platform
Once you have bought ETH or USDT, visit the Tamadoge website and hit 'buy'. Then 'Connect Wallet' and choose their wallet provider – in this case MetaMask – to connect to the platform.
Follow the instructions on screen to complete the connection.
Step 4: Buy TAMA
The final step is to buy TAMA by selecting either 'Convert ETH' or 'Convert USDT' depending which you previously purchased. Enter the desired amount above the minimum of 1,000 tokens.
TAMA tokens will be stored on the website and can be claimed later once the presale ends. Simply click 'claim' on the Tamadoge homepage.
Visit the Tamadoge Presale Now