Bitcoin and Ethereum Rally, Bear Market Ending?
In an exciting and positive turn of events for the overall crypto markets, two of the biggest cryptocurrencies are showing signs of recovery and growth. After facing a lot of pressure in the year 2022, due to the FTX collapse and the never-ending crypto winter, most of the crypto markets were usually seen in the reds. This led to the overall investor sentiment dying down.
However, with the onset of 2023, there have been some significant price movements in the crypto markets that have led to crypto investors being just ready to invest. So, how are the crypto markets looking in 2023? Plus, is this rally a sign of strong markets ahead? Moreover, are there any specific cryptocurrencies that show promise when it comes to investing? Let's find out.
What's up with Bitcoin & Ethereum?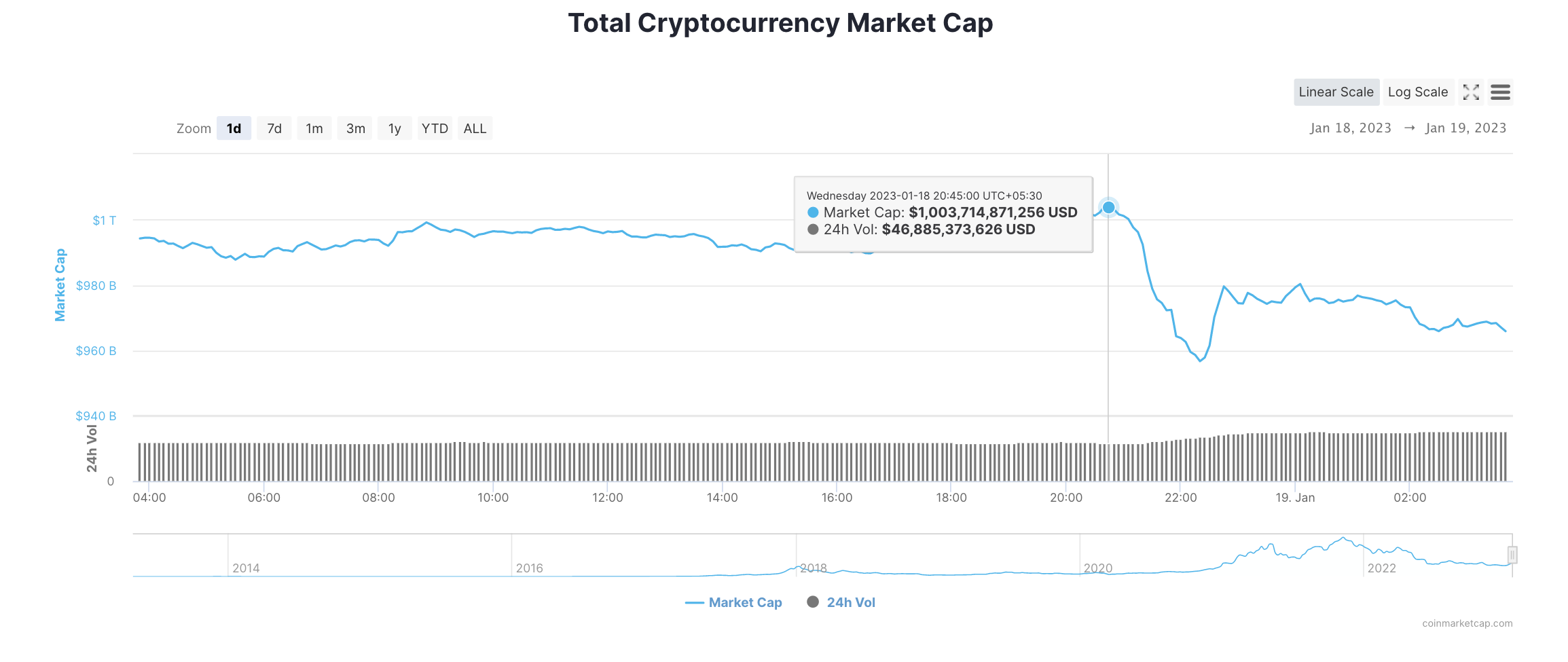 Two of the largest cryptocurrencies soared by over 20% this past week. This rally has led to the crypto markets reaching a cumulative value of $1 trillion once again. It's also the first time since November last year, that the crypto market has been valued this high since the FTX collapse. The value peaked at $1.15 trillion on Sunday, according to data from CoinGecko.
This is also the first time since 2013, Bitcoin has posted consistent positive price movement for 15 days consecutively. On the other hand, Ethereum will soon cross 100 million non-zero addresses given the current data. It has posted a 20.7% increase over the week and is trading at $1557.91 at the time of writing.
What are the Factors Behind the Really?
There are various factors that have led to the recent price rally for Ethereum, Bitcoin, and several other cryptocurrencies. One of the primary factors that have led to this is definitely the price of Bitcoin, which hit a two-month high of $21,446 on Sunday, and is trading at $21,046 at the time of writing.
Another factor that can be accredited to the rally is the easing inflation, which is making investors step into riskier investment territories. This was after the Federal Reserve revised its inflation predictions from 5.2% to 5% for December 2022. Investors are relying on easing inflation for more stable markets and sustainable returns.
Alternative Cryptos For Explosive Returns in 2023
While Bitcoin and Ethereum are seeing a rise in their value, thanks to the previous week's rally, there are some other cryptocurrencies that are showing some promise. Here are some of the up-and-coming crypto projects that are focused on utility, value, and functionality, which can be a great bet for investors in 2023.
Meta Masters Guild (MEMAG)

Meta Masters Guild is a mobile-first gaming platform that is aiming to integrate Web3 with the goodness of high-quality mobile games.
What's special about the Meta Masters Guild is the fact that the project is aiming to make mobile gaming accessible to the masses. It will enable players to play high-end mobile games, and also give them a chance to earn from them. It will form a decentralized gaming ecosystem that will make it easier for their users to earn rewards and contribute to the Meta Masters' ecosystem.
All the games in the Meta Masters ecosystem will be using a single currency- MEMAG. MEMAG is the native currency of the Meta Masters Guild. These tokens will be linked with the in-game rewards in every game, which will be distributed as 'Gems'. Players can convert these 'Gems' into MEMAG, which can either be cashed out or reinvested.


Meta Masters Guild has made its goal to extensively focus on their games' quality, and compensate the players for their time, value and feedback. Moreover, whatever items or currencies are owned by the users, are truly owned by them. All of these are owned, verifiable and tradeable on the Ethereum blockchain. The crypto project has a well-planned roadmap ahead and is currently at Stage 1 of its Presale, which has already crossed the $500k mark.
FightOut (FGHT)
FightOut is another crypto project that is showing lots of promise as we move forward into 2023.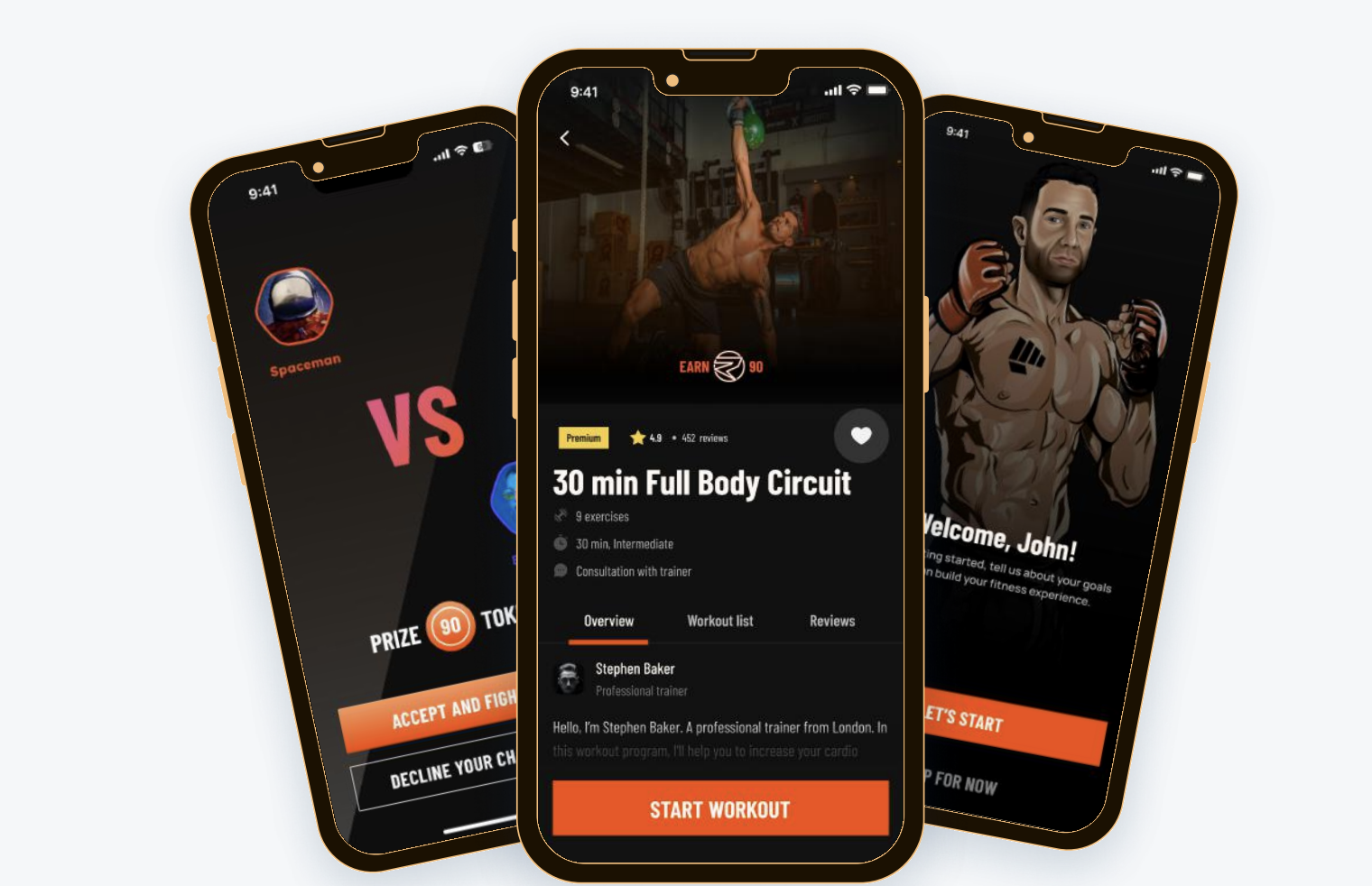 FightOut is a Move To Earn fitness app and gym chain that is focusing on gamifying the ever-changing and popular fitness lifestyle. The users of FightOut are rewarded for completing their workouts on time, fulfilling challenges, earning badges, and growing the community. The app is currently at its Presale stage and has an entire roadmap chalked out post its Initial Coin Offering (ICO). At the time of writing, the presale has already raised $3 million and is ending on 31st March 2023.
There is also a soulbound avatar for users in the FightOut ecosystem as they move further, which will be developed as a result of their progress and effort and will be available as an NFT to the users.
REPS is the in-app currency, which is earned by users as a reward mechanism for a healthy activity and can be redeemed anytime. The users can exchange it for special items in the Fight Out store including training equipment, supplements, and more. The roadmap for FightOut is quite dynamic and has some large events lined up, including the opening of the Fight Out gym, app launch, and NFT Avatar launch.
Calvaria (RIA)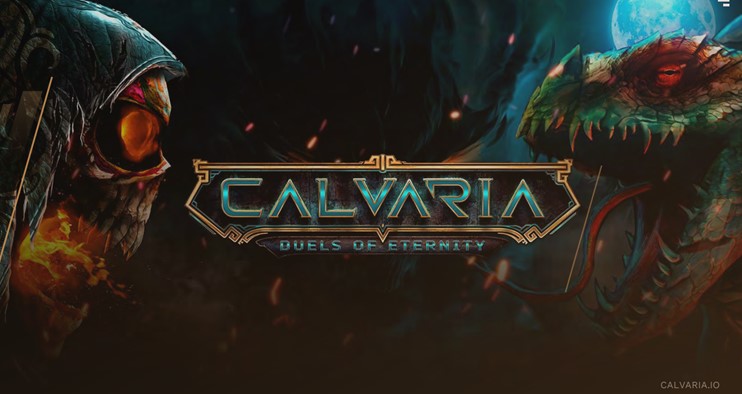 Calvaria: Duels of Eternity is another gaming-based crypto project that is coming into the limelight in 2023. The card game involves players competing against each other in tournaments using different cards that represent different players, with every player having their own unique character.
The game is a true gamer's paradise as it involves players creating their unique strategies and tactics to beat their opponents, which helps them earn rewards and in-game upgrades. Similar to Meta Masters Guild, the players in Calvaria are able to truly own the resources they earn by participating in all in-game activities.
Its native token is $RIA which is the main element of the entire game's economy. It will also introduce a way of introducing players to the game's mechanics and the economy in form of NFTs. At the time of writing, Calvaria is at Stage 5 of its Presale and has already sold more than 142 million RIA tokens.
Conclusion: Is the Recent Rally a Positive Sign?
The recent price rally shown by Ethereum and Bitcoin is certainly a welcome sign for crypto investors and the overall industry. After a long, dark crypto winter, this recent rally seems like the crypto markets might be headed for something positive.
However, taking the volatile nature of crypto markets into consideration, it might be too early to predict what the rest of 2023 might look like. Yes, the beginning of 2023 is showing some positive signs, it is yet to be seen what the rest of the year will look like.
Hence, investors are always recommended to look for projects that are value-oriented and have a robust roadmap. Conducting one's due diligence before investing in any cryptocurrency can go a long way to ensuring positive crypto returns.
Read More:
FightOut (FGHT) – Newest Move to Earn Project
CertiK audited & CoinSniper KYC Verified
Early Stage Presale Live Now
Earn Free Crypto & Meet Fitness Goals
LBank Labs Project
Partnered with Transak, Block Media
Staking Rewards & Bonuses