Bitcoin energy use up but carbon emissions drop, Bloomberg crypto analyst reveals
Quick Take
Bloomberg crypto market analyst Jamie Coutts stated that carbon emissions have declined despite an increase in Bitcoin energy usage.
Over the last few years, the Bitcoin hash rate – the computational power dedicated to Bitcoin mining – has quadrupled. Surprisingly, this substantial increase has only resulted in a slight 6.9% rise in carbon emissions.
Coutts suggests that Bitcoin miners are not emissions sources but purchased electricity consumers. This is substantiated by data showing a decrease in emissions since 2021. At their peak, emissions reached 60.9 megatonnes of carbon dioxide equivalent. However, following China's 2021 Bitcoin mining ban, there's been a dramatic 37.5% reduction in carbon emissions.
This data analysis prompts a reevaluation of the environmental impacts traditionally associated with Bitcoin mining and encourages a nuanced understanding of the emerging crypto market's infrastructure.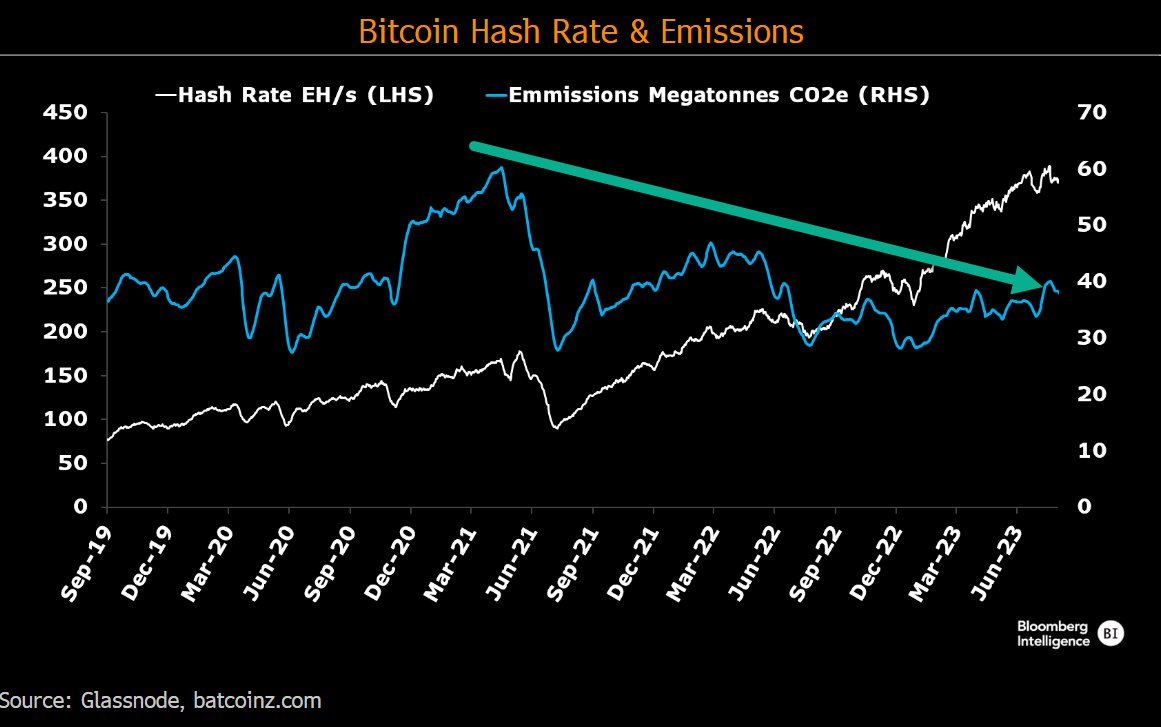 The post Bitcoin energy use up but carbon emissions drop, Bloomberg crypto analyst reveals appeared first on CryptoSlate.