ECB rate hike catapults EUR/USD into sharp decline: a tale of forex sensitivity
Quick Take
The European Central Bank (ECB) has initiated a rate hike of 25 basis points, causing the ECB rates to now stand at 4%. This move, aimed at tightening monetary policy, has had a significant impact on foreign exchange markets, particularly influencing the EUR/USD pair.
The pair experienced a sharp decline, dropping to just below 1.07 post-announcement. This suggests the market's sensitivity to the ECB's monetary policy decisions, reflecting the influential role of central banks on currency valuations.
The immediate reaction of the EUR/USD pair underscores the close connection between interest rates and Forex movements. As higher interest rates typically strengthen the local currency, the downturn may indicate investors' response to the potential economic implications of the rate hike. This action, while seen as a measure to curb inflation, may also reflect the ECB's confidence in the region's economic stability.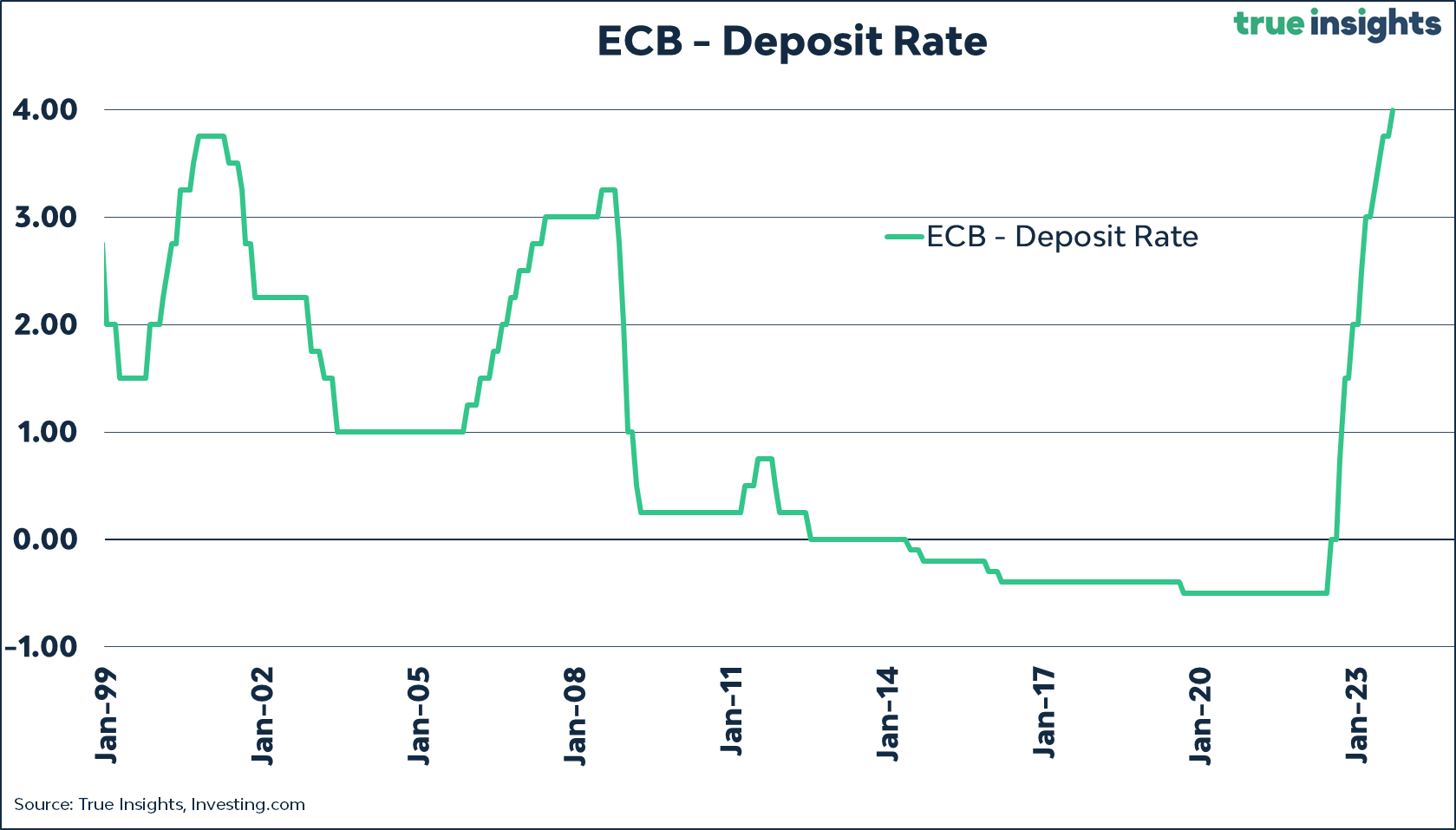 The post ECB rate hike catapults EUR/USD into sharp decline: a tale of forex sensitivity appeared first on CryptoSlate.