Ethereum's ETHBTC ratio takes a steep dive one year after its historic merge
Quick Take
It has been 1 year since the Ethereum merge that led to the burning of over 4 million ETH. This represented a major adjustment to the Ethereum network, effectively reducing the overall circulating supply of the token, thereby theoretically increasing its scarcity.
On Sept. 15, 2022, the ETHBTC ratio sat at 0.074 when the merge occurred. Fast forward to exactly one year later, the same ratio now stands at 0.061.
In contrast, Bitcoin's market has absorbed billions of dollars worth of supply. Despite these dynamics, the ETHBTC ratio, a key indicator of Ethereum's performance relative to Bitcoin, has registered a decline of 18%. This is an intriguing development considering the substantial burn of Ethereum, which would typically be expected to buoy the ETHBTC ratio.
This descent is steering towards the lowest weekly close of the year, an observation that may prompt analysts and investors to revisit their understanding of the relationship between supply dynamics and relative market performance in the crypto ecosystem.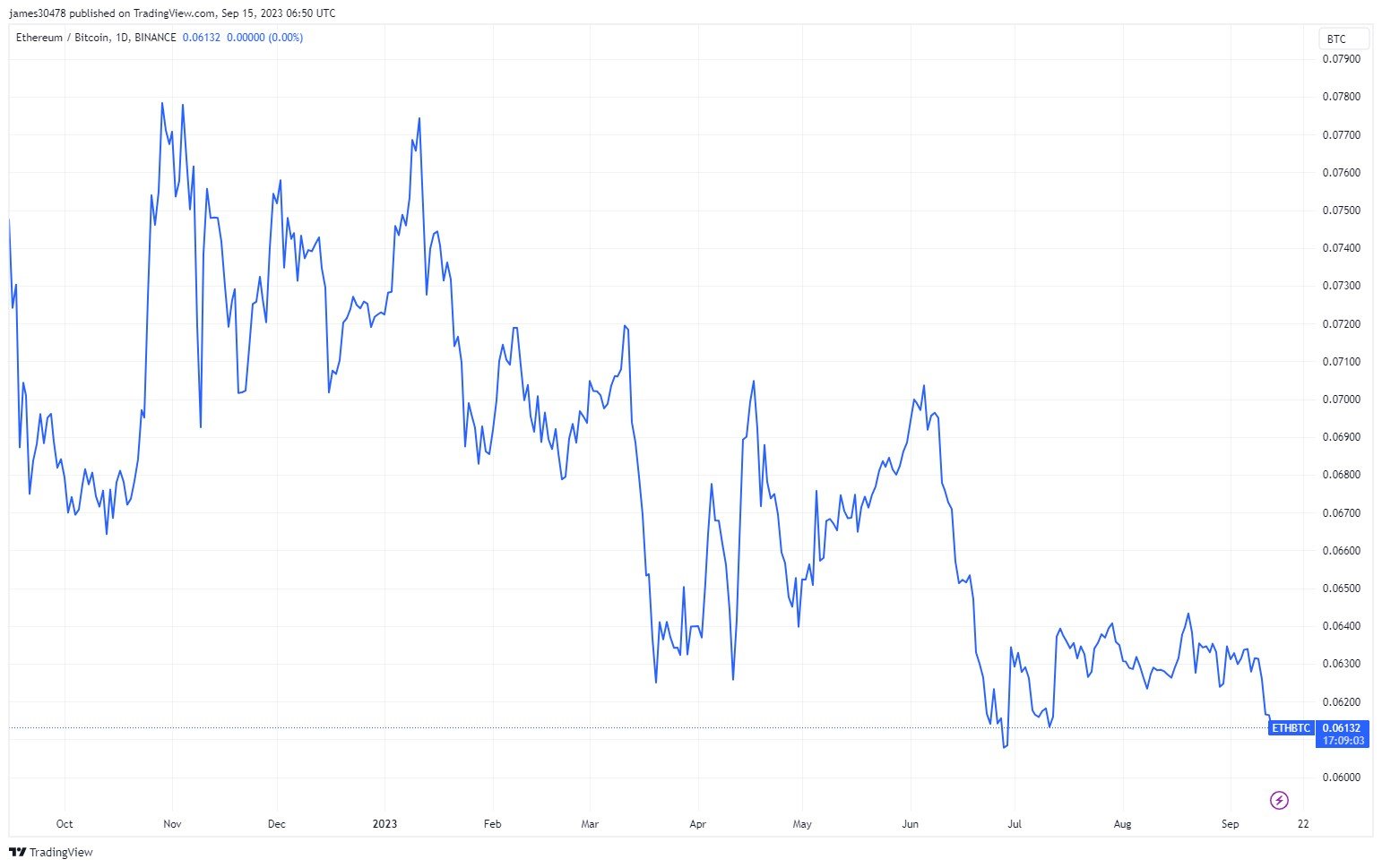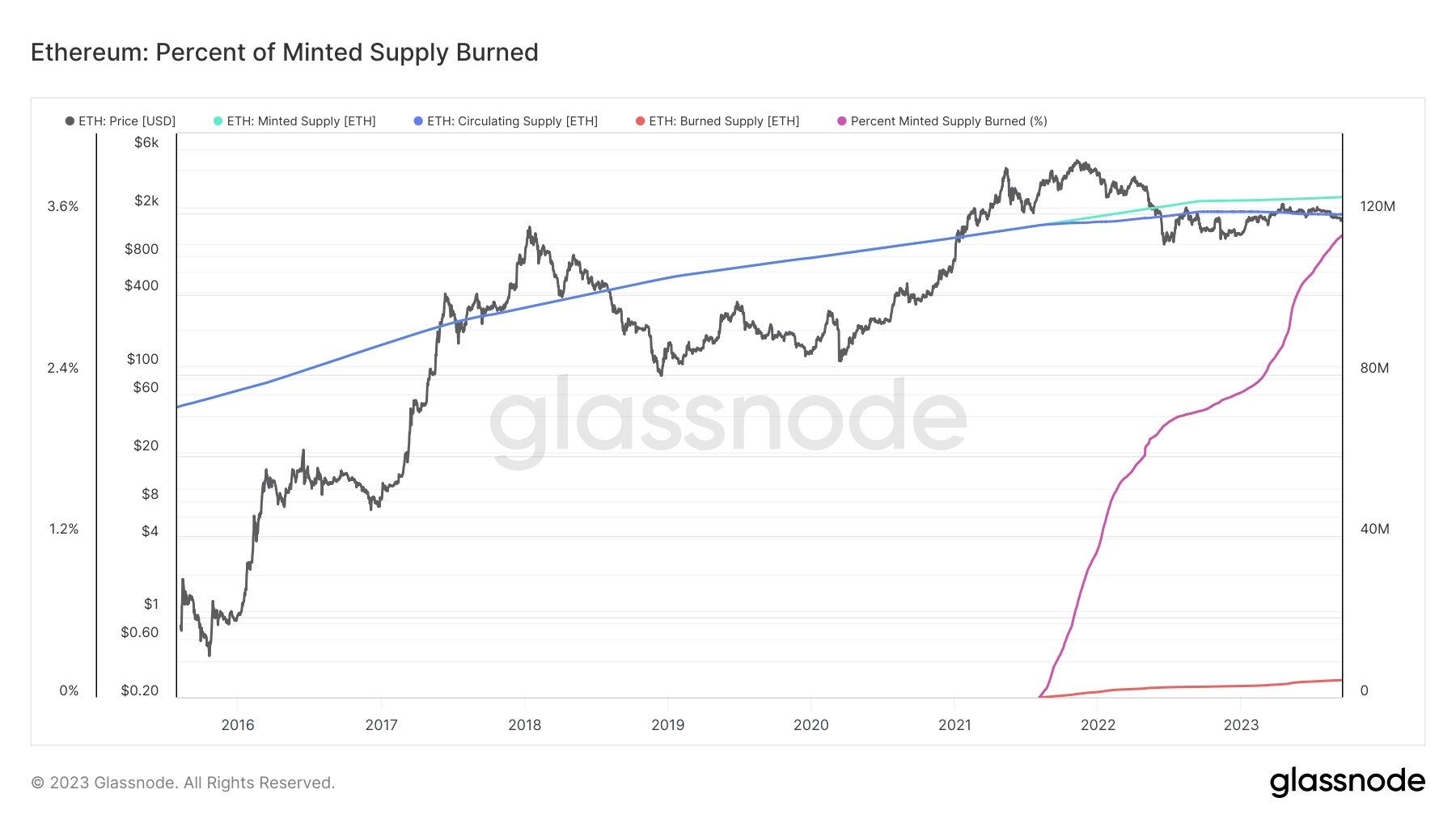 The post Ethereum's ETHBTC ratio takes a steep dive one year after its historic merge appeared first on CryptoSlate.