Top Trending Crypto Coins on DEXTools – Banana, Baby Shiba Inu, HarryPotterObamaPanMan8Inu
DEXTools has more crypto offerings today. It features previously popular ones and introduces new digital assets to the financial market. These additions come in response to the diverse sentiments prevailing within the crypto space, reflecting the distinct investment capacities of crypto enthusiasts across different economic regions. The market followed up with gains today as it did on Friday.
The rate at which gainers are surging today provides valuable insights into the current state of the cryptocurrency market. Notably, the crypto assets that continue to trend on DEXTools have asserted themselves as formidable tokens in their own right, indicating their potential for sustained prominence. We will investigate these tokens, equipping investors with the information to make informed investment decisions.
In Canada, the primary stock index surged to a six-week high on Friday, bolstered by encouraging economic data from China that supported commodity prices, particularly boosting the materials sector.
The S&P/TSX composite index of the Toronto Stock Exchange closed the day with a gain of 54.5 points, or 0.3%, at 20,622.34. This marked the fifth consecutive day of gains and propelled the index to its highest closing level since July 31. Over the week, it recorded a notable increase of 2.7%.
Most Trending Crypto Today – Top List
The materials sector, encompassing mining and fertilizer companies, experienced a robust 1.4% surge on Friday. This rally was triggered by data from China, the world's leading consumer of metals, which indicated that its economy was displaying signs of stability. In August, China witnessed accelerated growth in factory output and retail sales, signaling a positive trajectory for its economic health.
1. Banana Gun (BANANA)
On September 14th, the team behind Banana Gun, a Telegram bot, initiated the relaunch of its token on Uniswap. This strategic move comes in response to recent challenges faced by the project.
Additionally, the Banana Gun team announced that an airdrop would accompany the BANANA token relaunch to compensate holders who experienced a severe loss of 99% due to a glitch.
Under the relaunch on Uniswap, BANANA tokens commenced trading at $6.2, reflecting a market capitalization of $14.8 million, with $2.1 million in liquidity locked on Uniswap v2 for two years.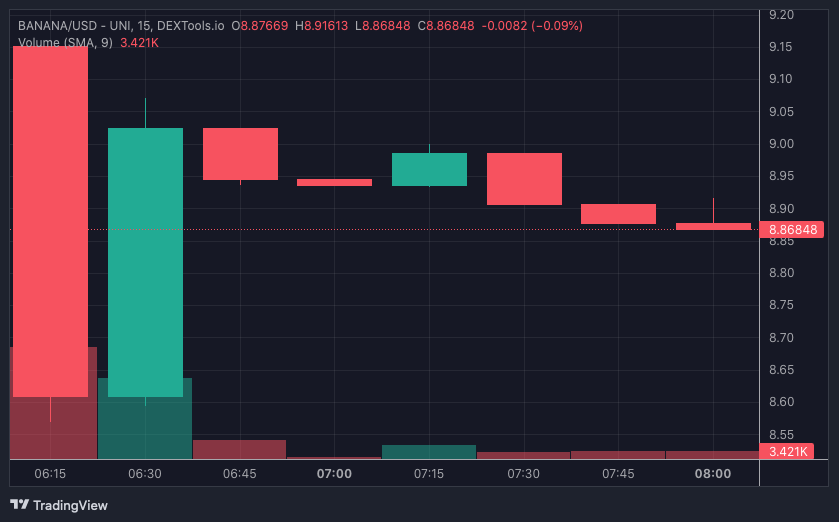 2.22 million tokens have been earmarked for holders out of the new circulating supply of 2.39 million tokens. The team has reserved 1.1% of the supply to address outstanding airdrop-related matters. Notably, these reserved tokens may be burned if they are not required for corrective airdrops, effectively reducing the Fully Diluted Valuation (FDV).
The relaunch, scheduled for September 14th at 8:00 pm UTC, represents the culmination of extensive efforts by the Banana Gun team to address issues stemming from the earlier smart contract version. Despite undergoing two audits, the team was compelled to liquidate its treasury wallet and drain BANANA's liquidity pool, resulting in a significant price downturn.
RELAUNCH OF $BANANA

Tonight we will relaunch $BANANA on Uniswap v2 and finalize the $BANANA airdrop for holders.

Relaunch time:
20:00 UTC

Launch price: $6.20
Launch market cap: $14.8m
Launch FDV: $62m
Liquidity: $2.1m (170k tokens + ~650 eth depending on eth price)

Because…

— BananaGun_Token (@BananaGun_token) September 14, 2023
The price decline was triggered by a smart contract bug that allowed BANANA holders to sell tokens without incurring taxes. A user discovered this issue and raised concerns about the team's diligence, with some alleging potential fraudulent intentions.
Banana Gun, originally designed as a Telegram bot, simplifies purchasing Ethereum tokens through the messaging app. The token relaunch and airdrop initiative mark critical steps in the project's path to recovery and redemption.
2. Baby Shiba Inu (BABYSHIB)
Baby Shiba Inu (BABYSHIB) debuted as a decentralized memecoin on the 16th of August. It pays homage to the beloved Shiba Inu that broke many records in its early days. Like Shiba Inu, BABYSHIB aims to be the next cryptocurrency to explode.
The creation of BABYSHIB stemmed from the buzz surrounding the impending mainnet launch of Shibarium, Shiba Inu's highly anticipated blockchain. The token has a capped supply of 420 million (420,000,000) $BABYSHIB tokens.
Ah shit, here we go again! 😂 We recognise that face, the look of someone taunted by their arch-rival.

Sorry #BabyDoge, that's just how things roll here. The #BabyShibArmy has one mission in sight: the flippening! 🐕 #BabyShib #SHIBARMY $SHIB pic.twitter.com/0XqWI7ttS5

— Baby Shiba Inu (@babyshiberc) September 16, 2023
$BABYSHIB operates on a fully decentralized framework, featuring a 1% tax on purchase and sale transactions. This tax serves as a funding mechanism for marketing initiatives and the ongoing development of the Baby Shiba Inu project. Importantly, the liquidity of BABYSHIB is permanently burned, and the contract has been renounced, ensuring the utmost security for investors' assets.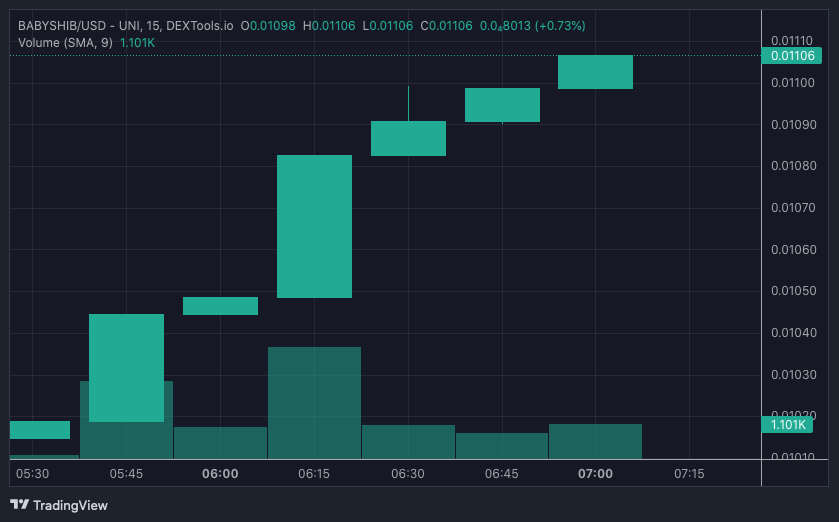 As a decentralized, community-driven meme coin, Baby Shiba Inu embraces the power of memes as a catalyst for change in the cryptocurrency realm. Its overarching mission is to bring cryptocurrency back to its core principles, emphasizing decentralization as its guiding philosophy.
3. HarryPotterObamaPacMan8Inu (XRP)
HarryPotterObamaPacMan8Inu recently made its debut on the Ethereum blockchain. It drew inspiration from a delightful blend of iconic characters from popular culture. This project unites the realms of Harry Potter, Barack Obama, Pac-Man, and the Inu meme trend in a truly unexpected and delightful manner.
The project developers ask fans to picture a world where the Harry Potter figure comes in contact with the charisma of Barack Obama, all while navigating the nostalgic labyrinth of Pac-Man. This imaginative fusion weaves a captivating narrative that captures the distinctive qualities of all these characters. It, thus, evokes a sense of connection and curiosity within the community.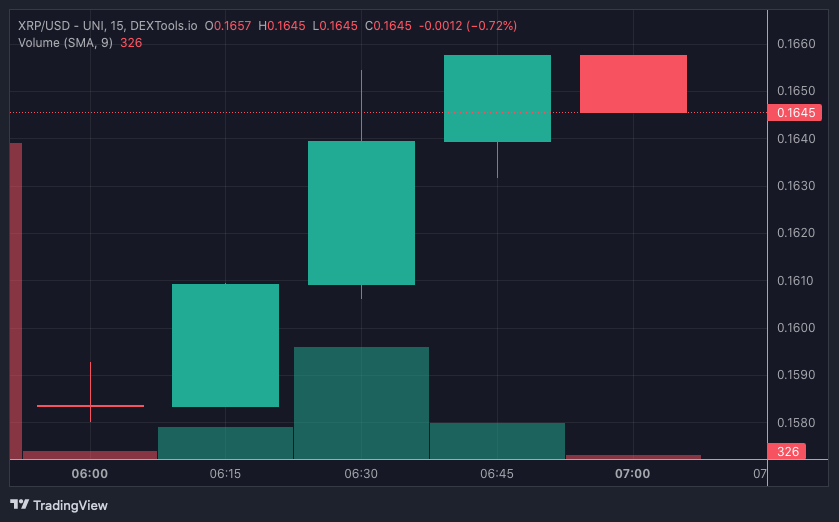 HarryPotterObamaPacMan8Inu has rapidly enchanted the Ethereum community since its recent launch. With a dynamic and interactive approach, the project leverages the potential of blockchain technology to engage users through gamified experiences and meme-driven content. Each transaction becomes an opportunity for users to uncover hidden surprises, infusing an element of intrigue into the project in partnership with Brother Marketing.
WTF @Pac_xrp JUST SPENT THE ENTIRE MARKETING WALLET ON OUR FAVORITE BEYONCE BACKGROUND DANCERS FUCKKKKKKKKKKKKKK AAAAAHHHHHHHHHHHHHH)(="#¤)`?")=?=#¤"(#/!)#/!&¤$XRP #HPOP8I pic.twitter.com/JFb4iFe3kZ

— HarryPotterObamaPacMan8Inu (@HPOP8I) September 16, 2023
Apart from the narrative surrounding it, HarryPotterObamaPacMan8Inu introduces innovative utility and rewards for its holders. By retaining the token, community members unlock access to exclusive features, limited-edition NFTs, and the chance to participate in one-of-a-kind virtual events. This fusion of meme culture and cutting-edge technology establishes a dynamic ecosystem that encourages sustained engagement and involvement.
What Might Be The Next Top Trending Crypto?
Launchpad XYZ (LPX) is a Web3 dashboard that empowers traders of all levels with essential decision-making tools. It offers comprehensive data on utility tokens, including liquidity metrics, analyst insights, personalized indicators, and potential arbitrage opportunities.
Your loyalty deserves to be rewarded!

Join our community and dive in to reap exclusive benefits 🌟

See you inside! 🔥⤵️https://t.co/ZUZaIKgy84#Crypto #Web3 #Presale #Trading pic.twitter.com/poSdTlXsRP

— Launchpad.xyz (@launchpadlpx) September 15, 2023
The platform streamlines trading, combining diverse applications into a user-friendly interface. LPX leverages Web3 advantages like revenue-sharing models and self-custody.
Real-time updates on Web3 investments are a standout feature, providing early access to new projects. Private investors can receive exclusive presale alerts.
Staking 10,000 LPX tokens monthly unlocks reduced fees, early access to play-to-earn (P2E) games, and community badges.
LPX token holders gain exclusive access to potential NFT winners like the Bored Ape Yacht Club (BAYC), with significant profit potential. Launchpad XYZ plans to establish a decentralized exchange for various asset pairs, including perpetual contracts, offering LPX holders reduced trading fees.
The LPX token presale, with multiple payment options, is ongoing, priced at $0.0445 per token, and has a 17% bonus. Over $1.7 million has been raised from the total supply of 1.025 billion tokens.
Visit Launchpad XYZ.
Read More
Ends Soon – Wall Street Memes
Early Access Presale Live Now
Established Community of Stocks & Crypto Traders
Featured on Cointelegraph, CoinMarketCap, Yahoo Finance
Rated Best Crypto to Buy Now In Meme Coin Sector
Team Behind OpenSea NFT Collection – Wall St Bulls
Tier One Exchange Listings September 27
Tweets Replied to by Elon Musk