ETH dominance on shaky grounds as BTC prepares for potential upturn
Quick Take
The ETH/BTC ratio, a critical indicator in the crypto market, precariously teeters at 0.060, signaling a potential paradigm shift in the market's dynamics.
With the BTC/ETH dominance ratio standing at -0.04, the market is evidently still in an ETH-dominant phase, albeit rapidly declining. The data implies a cyclical pattern where ETH typically manifests an amplified dominance during bullish market scenarios, corroborating its higher beta attribute.
However, historical data reveals a contrasting trend during bear markets, as evidenced in 2016 and 2019. Bitcoin ascended to a dominant position during these periods, surpassing the green line indicator.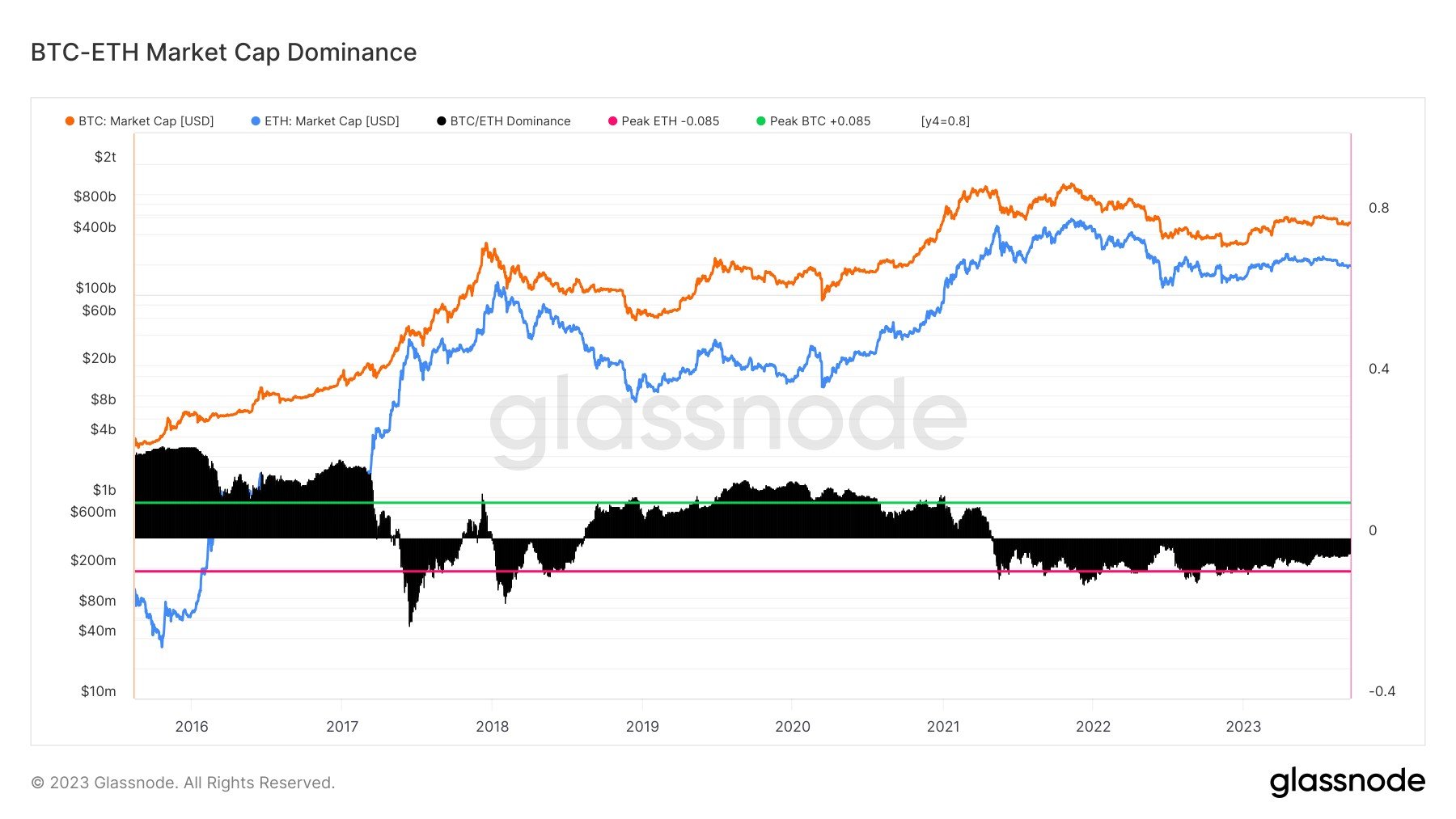 The post ETH dominance on shaky grounds as BTC prepares for potential upturn appeared first on CryptoSlate.