Toncoin Price Prediction – Will TON Sustain Its Bullish Momentum And Reach $3?
In the last seven days, Toncoin has attracted attention with a substantial price surge, climbing by over 48% following the recent TON Space announcement.
On September 13th, a thrilling revelation surfaced, announcing that TON Space, an integral feature within Telegram, is set to introduce a self-custody cryptocurrency wallet for its immense user community, exceeding 800 million users.
This disclosure has also ignited heightened investor confidence, as they anticipate that this fresh initiative will drive greater adoption for $TON. The prevailing optimism and positive momentum surrounding the project have largely convinced most TON enthusiasts that the altcoin's price will maintain its upward trajectory.
Toncoin Brief Overview
$TON, short for Telegram Open Network, was Telegram's ambitious blockchain platform designed to offer secure, high-performance support for decentralized applications. It featured scalability through sharding, fast transaction processing, and advanced smart contracts.
Components like the TON Blockchain, TON P2P Network, and TON Storage were integrated to enhance its functionality, aiming to create a decentralized ecosystem for various services and applications. However, despite significant excitement and its potential to reshape blockchain technology,
Toncoin faced legal issues and was abandoned by Telegram in 2020 due to regulatory concerns raised by the U.S. Securities and Exchange Commission (SEC). Nevertheless, $TON remains a notable milestone in blockchain platform development.
TON Price Prediction
The surge not only demonstrated $TON's strength and potential but also propelled it to the 9th position among the world's leading cryptocurrency projects based on market capitalization. Currently, $TON is trading at $2.42, marking a 5.79% increase in the last 24 hours. The price is making an attempt to surpass the recent high of $2.50.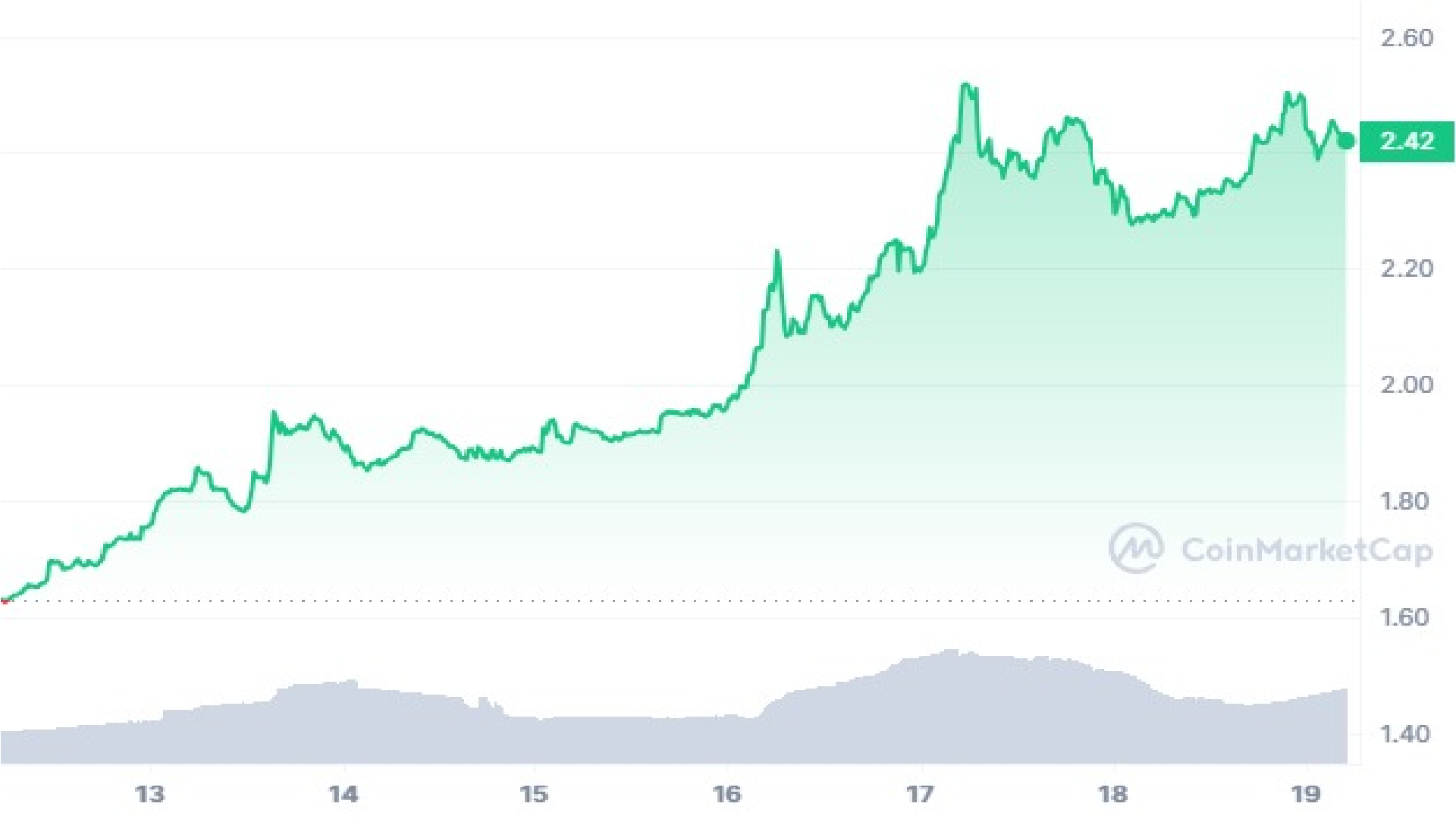 If it successfully exceeds this recent peak, it is likely to test the $2.64 resistance level. Should the bulls manage to drive the price above the $2.64 level, it is probable that it will continue to rally, potentially reaching the $3 milestone. Despite the overall bearish market conditions, the TON price has upheld a  bullish momentum. 
Find the comprehensive Toncoin price prediction in the video above, and consider subscribing to his YouTube channel for additional crypto-related content. Jacob Crypto Bury also manages a Discord community with 17,000 members.
Should You Consider Investing in TON Coin?
While the recent announcement may appear promising, some observers might consider the trajectory of Toncoin's evolution, originating from a Telegram project, and conclude that it was inevitable for the tech leader to hold the cryptocurrency.
Furthermore, its lineage could potentially create confusion with 'Gram', a coin that the SEC has labeled an unregistered security. Given the SEC's ongoing efforts to regulate unregistered securities, this situation could pose concerns. This legal battle was intense and ultimately led to Telegram's withdrawal from the TON project.
As part of the settlement reached, Telegram agreed to pay a substantial fine of $18.5 million and committed to returning any unspent funds to the project's investors. This chapter in TON's history cast a cloud of uncertainty over its future prospects.
However, there's something new on the horizon – a new cryptocurrency that could serve as an alternative to TON coin. It's currently in its presale phase and poised to deliver returns of 10x or more.
Bitcoin BSC (BTCBSC) emerges as an innovative presale boasting a range of attractive features and a clever concept. This presale introduces Bitcoin's tokenomics within the more efficient BNB Smart Chain, known for its speed, cost-effectiveness, and smart contract capabilities.
Behold the astounding success of #BitcoinBSC!🚀

A staggering $2.8 million has been raised!

Huge appreciation to all the #Crypto enthusiasts!

Embrace the #Stake2Earn revolution and get involved here 🌟 https://t.co/oM0YP8IlbV pic.twitter.com/rbrLrqsADF

— Bitcoinbsc (@Bitcoinbsctoken) September 18, 2023
Unlike Bitcoin's energy-intensive proof-of-work blockchain, Bitcoin BSC operates on a more eco-friendly proof-of-stake blockchain. The aim is to offer an enhanced version of Bitcoin tailored for the modern era, accompanied by substantial staking rewards, although it's important to note that Bitcoin BSC is not officially affiliated with Bitcoin.
During the presale, the price of Bitcoin BSC is set at $0.99, mirroring Bitcoin's price back in 2011. Since its launch, the project has garnered significant interest, raising over $2.9 million in just few days.
With a total supply of 21 million $BTCBSC tokens, matching Bitcoin's supply, 6.125 million tokens are available through the presale, all priced at $0.99, with a hard cap of $6.063 million. Any unsold tokens will be added to the staking pool, a notable project feature.
Bitcoin BSC's generous tokenomics allocate 69% of the supply to staking rewards, 29% to the presale, and 2% to DEX liquidity, while nothing seems to have been claimed by the core team. The staking rewards are vested over a 120-year period, aligning with the original Bitcoin's block time of 10 minutes.
At the time of writing, the estimated annual percentage yield (APY) stands at an impressive 178%. To participate in the presale, users can connect through MetaMask or Wallet Connect and make purchases using ETH, BNB, USDT, or Card, with some BNB or ETH possibly required for gas fees. Take part in the $BTCBSC presale at bitcoinbsc.io.
Related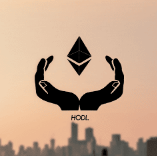 Get Educational Courses & Tutorials
Free Content & VIP Group
Jacob Crypto Bury Market Analysis Videos
Leverage Trading Signals on Bybit
Next 10x Altcoin Gems
Upcoming Presales & ICOs