Sleeping Bitcoin giants stir, moving huge amounts of dormant coins and unsettling market landscape
Quick Take
An examination of Bitcoin's revived supply, the total number of coins re-entering circulation after remaining dormant for a minimum of 1 year, reveals significant activity. In a single day, a staggering 40k Bitcoin were shifted out of long-term holder wallets, marking the highest level of movement since July and the second largest of this year.
But what is striking about this data isn't just the sheer volume of the movement—it's the broad range of activity across all years, from 1 to over 5 years. This indicates that not only the coins idle for just a year have been moved, but those at rest for half a decade or more have also been stirred. While it's impossible to pinpoint the exact reasons for this without further data, it's clear that we're witnessing a notable shift in Bitcoin's revived supply dynamics.
What these movements mean for the future of Bitcoin remains to be seen. However, it underlines the complex and ever-changing landscape of cryptocurrency, reminding us of the need for continued observation and analysis.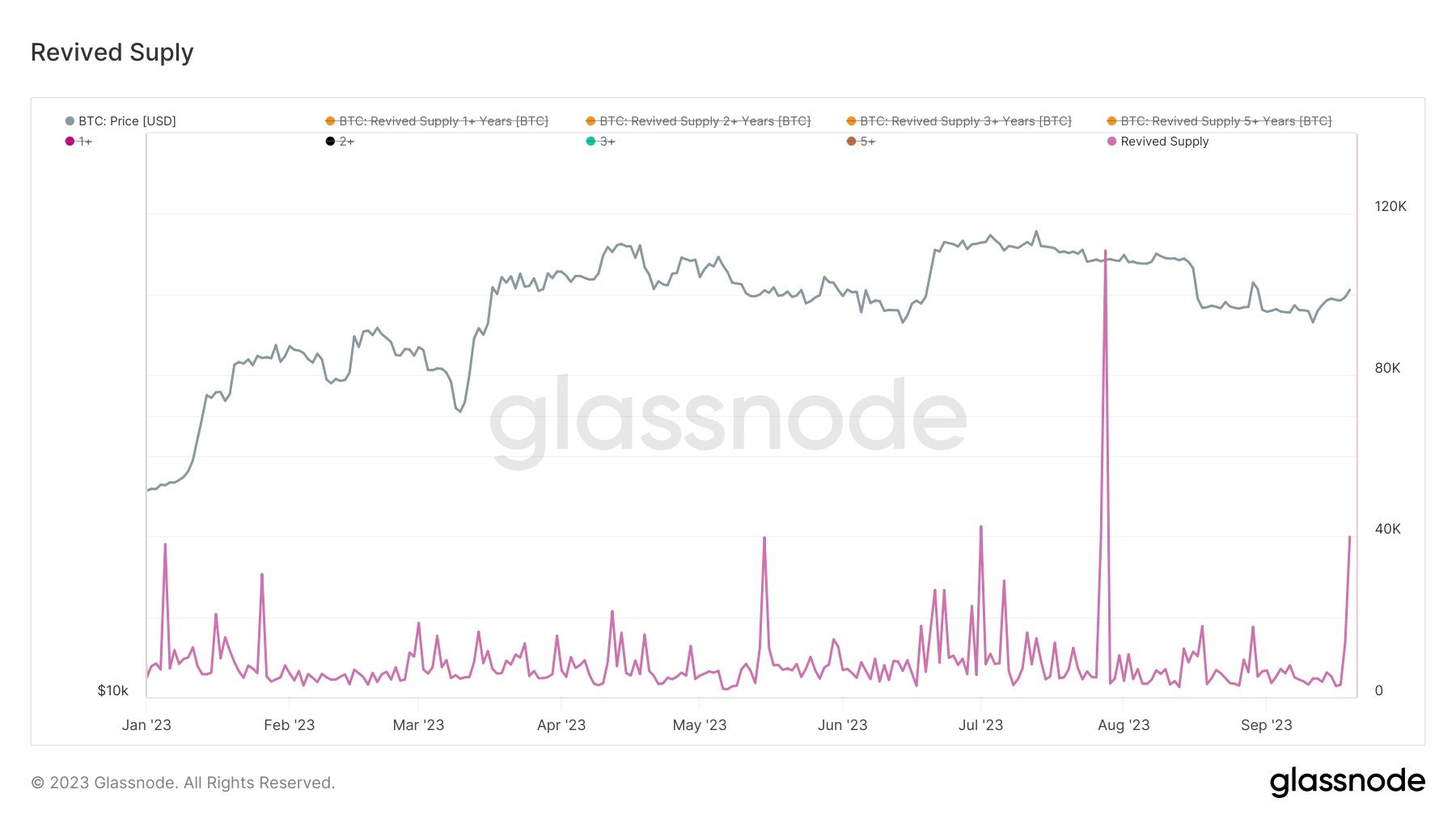 The post Sleeping Bitcoin giants stir, moving huge amounts of dormant coins and unsettling market landscape appeared first on CryptoSlate.