Coinbase CEO Says OpenAI's Employees Should Quit Their Jobs & Join Altman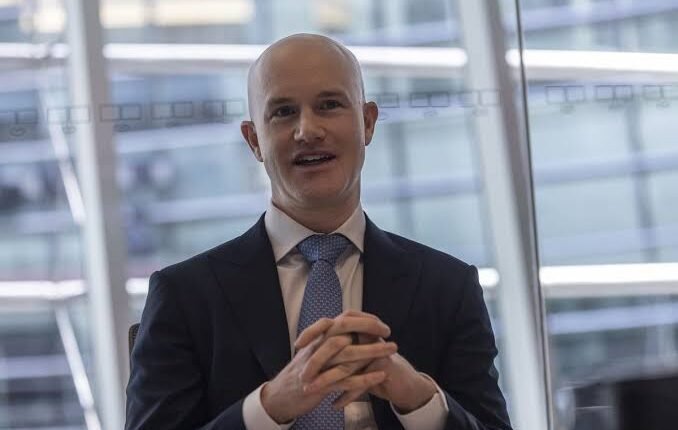 Brian Armstrong jumped in support of World Coin (WlD) crypto project founder Sam Altman. Following the support by top tech entrepreneurs, the trade price of the World coin pumping rapidly. 
Brian Armstrong is CEO & co-founder of Coinbase crypto exchange. Coinbase is the top-ranked crypto exchange in the US. This year's hostile regulatory environment created a huge problem for this exchange and currently, this crypto firm is in legal conflict with the country's top financial regulatory body the Securities and Exchange Commission (SEC). 
On 18 Nov 2023, Brian Armstrong shared his opinion on OpenAI's latest development over the leadership transition and openly supported former OpenAI CEO Sam Altman. 
Armstrong said that the company's board of members' decision to remove Sam Altman from the company is not more than destroyed a shining star of American capitalism. 
According to Armstrong, they are just destroying the company's $80 billion value and for this, the top Investors should be sued.
Furthermore, the Coinbase CEO suggested all the talented OpenAI employees quit their jobs and join the works under leadership of Sam Altman. 
Armstrong said that talented people need to understand this situation and get out of the nonsensical regulations because OpenAI employees are doing work for something better to accelerate the world's progress so don't let anyone make you feel guilty.
However former OpenAI CEO Altman is also a crypto entrepreneur but rarely Armstrong talked about this thing to address the OpenAI latest leadership development. This is a big hint that OpenAI's decision to eliminate Altman from the company was not linked with Crypto, however many people claimed that OpenAI board belives OpenAI was facing huge pressure because of Altman's crypto project World coin.
Here this is not only Coinbase CEO who is supporting Altman but also Altman is getting support from every tech entrepreneur & leader. 
Recently TheVerge reported that OpenAI's board is in talks with Altman to explore the possibilities of taking the decision back and making him CEO of the company again.
In the latest update, Altman said that he loves the OpenAI team so much. Dogecoin co-founder Billy Marcus reacted and asked did the OpenAI board died.
Read also: Polygon network easily handles 500% more transaction load, beats Ethereum with big difference