Ethereum Co-founder Invites Former OpenAI CEO To Join Cardano (ADA)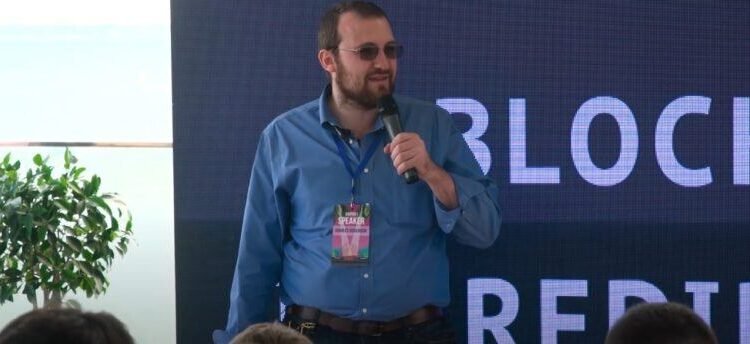 Charles Hoskinson invited Sam Altman to join the Cardano partner chain LLM.
Charles Hoskinson is a co-founder of Ethereum & founder of the Cardano blockchain network. Hoskinson is the CEO of IOG (Input Output Hong Kong Global), a developer firm behind the Cardano blockchain. After leaving the Ethereum project, Hoskinson worked on a new blockchain project and finally launched the Cardano blockchain in 2017 as a rival of Ethereum.
On 18 Nov 2023, Cardano founder Hoskinson invited former OpenAI CEO Sam Altman to join a decentralised big language model (LLM) on the Cardano partner chain. 
Hoskinson said that Altman has some free time, as he is now free from the CEO role at the OpenAI firm, so he can utilise his talent for Cardano.
It will be interesting to see whether Altman will respond or not because currently there are huge things in Altman's mind but he confirmed that he will talk about these things later in the future.
Since the origin of the Cardano project, Hoskinson always supported the development & new talents for the growth of Cardano Blockchain in a healthy environment, instead of focusing on promotional activities.
OpenAI, Altman, & controversy
Yesterday the OpenAI firm kicked out Sam Altman from the company's CEO role on demand of the company's board of members.
Allegedly, Altman was not fully open & transparent with the company's decision but here it will be too early to comment against Altman.
Notably, Altman is getting huge support from the whole crypto sector and the majority of the people said that he was fired by the company's board of members because of his involvement in the crypto industry.
This year, the former OpenAI CEO launched his crypto project World Coin (WLD), to provide a better level of decentralised & universal human verification system. 
Following the departure of Altman from OpenAI, the trade price of World coin also crashed 10% on the same day. The current trade price of WLD is 18% higher than the last 24 hours' trade price.
Read also: New metrics are showing XRP following a bullish pattern, $6?